About Global Nutrition Services
.
We are a group of registered and licensed dietitians. As a group we have well over 100 years of experience in dietetics.  We firmly believe in using nutrition therapy for the prevention of disease and overall savings in healthcare cost.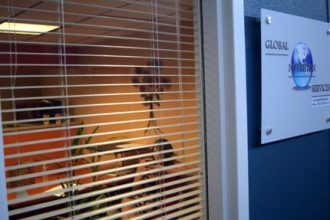 Our goal is to bring awareness and the benefits of medical nutrition therapy to as many individuals as possible.  To serve as a good resource to you and ensure your facility complies with state and federal regulations, The Joint Commission and DNV accreditation, and CACFP guidelines.

We have licensed dietitians that practice in NM, TX, CO and AZ.  Over half of our consultants have a Masters Degree or higher.  We also have Certified Diabetes Educators, Certified Nutrition Support Clinicians,  ServSafe Instructors, Culinary Chefs, Certified Breastfeeding Counselors, Board Certified Gerontological in Nutrition and Dietitians with Certificates of Training in Weight Management.
.

Our professional services include
Serving as a resource to patients, families, caretakers and the medical team providers when addressing nutritional concerns, growth and development, therapeutic and/or mechanically altered diets, wound healing, food / drug interactions, feeding complications, blood work analysis, supplementation, enteral feeding, TPN / PPN nutrition support

Educating individuals and caretakers on dietary changes and exercise regimens to improve their health and quality of life

Assisting with developing and implementing balanced menus, nutrition plans and mealtime procedures

Providing training on menu planning, portion control, grocery shopping for therapeutic and mechanically altered diets, budgeting food cost, sanitation and safety issues with food handling, food preparation and meal service

Assisting facilities in meeting State and Federal guidelines, The Joint Commission and DNV accreditation and CACFP requirements

Conducting food activities and cooking classes to increase interest in good food selection and healthy food preparation

Completing quality assurance audits to ensure facilities are complying with dietary requirements, policy and procedures, state and federal regulations

Developing policies and procedures, nutrition handouts, newsletters, food activities and training materials to educate individuals on the importance of healthy nutrition practices

Participating in speaking engagements to further awareness on the role nutrition plays  in health and wellness, food sanitation, meal preparation, cost control and kitchen safety
.
To learn more about the services we can provide to you or to schedule an appointment with a registered dietitian, email us at: Office@gnsdietitians.com