Nutrition Trainings & Cooking Demonstrations
.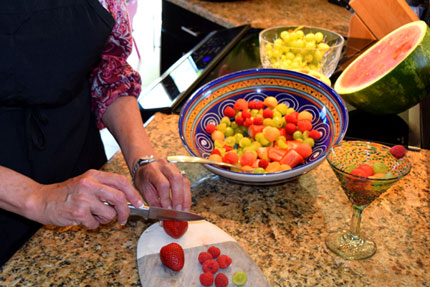 Our team has years of experience
providing nutrition trainings on…
Safe food handling practices

Kitchen safety

Prevention of food borne illness

Proper sanitation and cleaning procedures for dietary

Diabetic meal plans

Complying with menu requirements for CACFP

National School Lunch and Breakfast Program

Nutrition recommendations for weight loss and healthy eating

Meeting your nutritional needs throughout the life cycle

Complying with state and federal dietary regulations

Preparing your dietary department for The Joint Commission or DNV survey


.



Our dietitian consultants conduct regular cooking demonstrations to help further…
Basic cooking knowledge

Learn about healthy food preparation

Weekly cooking series to help with weight loss and healthy eating

Diabetic appropriate meals

Ideas for preparing the pureed and mechanically altered diet


.



Our group of dietitian consultants includes
Certified Diabetes Educators, Culinary Chefs, ServSafe Instructors, Dietitians with Certificates of Training in Weight Management to meet all of your training needs.
To learn more about the services we can provide to you or to schedule a nutrition training or cooking demonstration, email us at: office@gnsdietitians.com